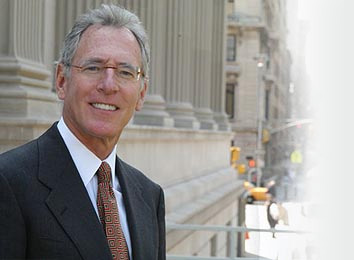 Why just hire a law firm?
When you retain Steven E. North, P.C., you have
Steven E. North as your personal attorney
Medical Malpractice Lawyer, New York City Attorney
Steven North, Malpractice Litigator
Author and Teacher:
The New York State Bar Association has selected Steven E. North to author the Medical Malpractice chapter in the 2012 edition of its Personal Injury Treatise. Mr. North is regularly invited to lecture at law schools, trial lawyers associations, medical schools and hospitals and serves as a television commentator.
Nationally Ranked Litigator:
The New York Times has named Steven E. North as one of the top 100 attorneys practicing in the New York area. He has also been named by the National Trial Lawyers, Law Dragon, and Best Lawyers in America as one of the top litigators in the country. Сlick here for more information
Results:
The New York Law Journal has reported Steven E. North as having obtained some of the highest verdicts in the State of New York. Сlick here for more information
Client Satisfaction:
Clients praise Mr. North's compassion, understanding and skill.
(See testimonials)
:: Featured article ::

NEW YORK MAGAZINE
Lawyers regard him as a thoroughly prepared advocate who achieves outstanding results for his clients.